Kevin Durant -- MEN'S UNDERWEAR BATTLE ... With Russell Westbrook
Kevin Durant
MEN'S UNDERWEAR BATTLE
... With Russell Westbrook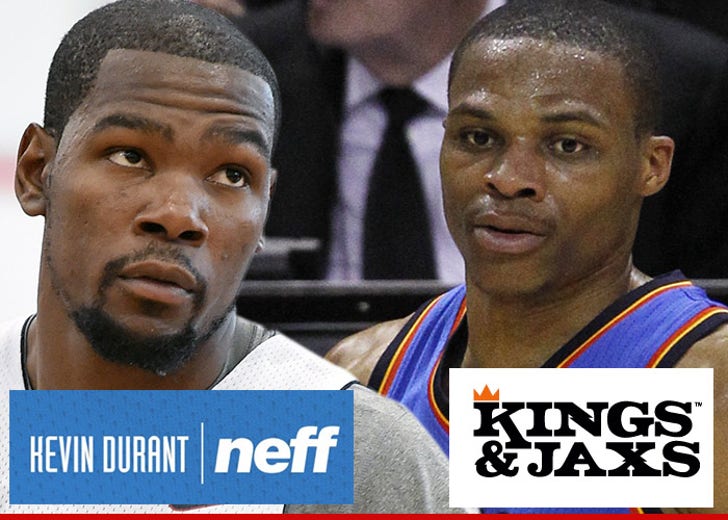 Exclusive Details
There's a war brewing in the Oklahoma City Thunder locker room -- an underwear war -- because teammates Kevin Durant and Russell Westbrook are now officially competitors in the man-panties biz.
Durant just inked a deal with Neff -- one of the hottest skater/surfer brands -- to launch an underwear line ... set to kick off next year in time for back to school shopping.
Neff works with HUGE celebs and athletes (Snoop Dogg and Richard Sherman, to name a few) ... but Durant's deal is different because he actually OWNS part of the new line.
In fact, we spoke with Shaun Neff, the founder of the company, who tells us, "We've met several times. He's very involved, especially in the creative process and marketing."
So, where does Westbrook fit in? RW has a line of boutique undies with
Kings & Jaxs
-- featuring all sorts of funky designs personally approved by Westbrook.
Bottom line -- these guys are super competitive ... so it'll be interesting to see who emerges as the Underwear King of Oklahoma.