Sinead O'Connor -- AMA Producers DID Want the Pope ... And I Got Proof!
Sinead O'Connor
AMA Producers DID Want the Pope
And I Got Proof!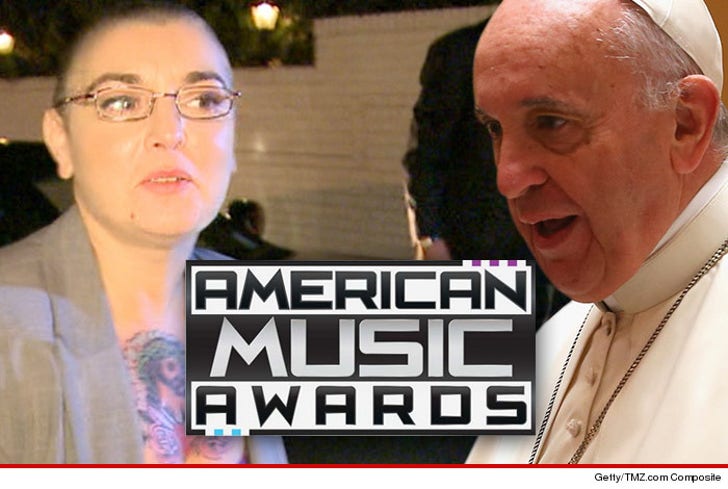 EXCLUSIVE
Sinead O'Connor says she's got proof AMA producers wanted her to stand alongside Pope Francis during their upcoming show ... and claims anyone saying otherwise is full of crap!
We broke the story ... an American Music Awards source told us Sinead's recent rant against them was ridiculous -- because they never discussed a Pope appearance. But O'Connor says that's BS.
TMZ obtained emails between Sinead's management team and her record label ... clearly referring to a discussion they had with AMA staff about appearing alongside the Pope.
Sinead's manager claims when he asked who producers were trying to snag for the show ... the record label rep said, "Take a deep breath ... Pope Francis. No joke."
It appears Sinead's position is that the AMAs wanted her essentially for a stunt ... to bring her and the Pope together on the stage, given the backdrop of beef the singer had with the Pontiff.
O'Connor tells TMZ that she believes show producers are just trying to damage her career by labeling her a liar. She feels used.