Nick Cannon -- Shaking Off Mimi ... Three Asses at a Time
Nick Cannon
Shaking Off Mimi
Three Asses at a Time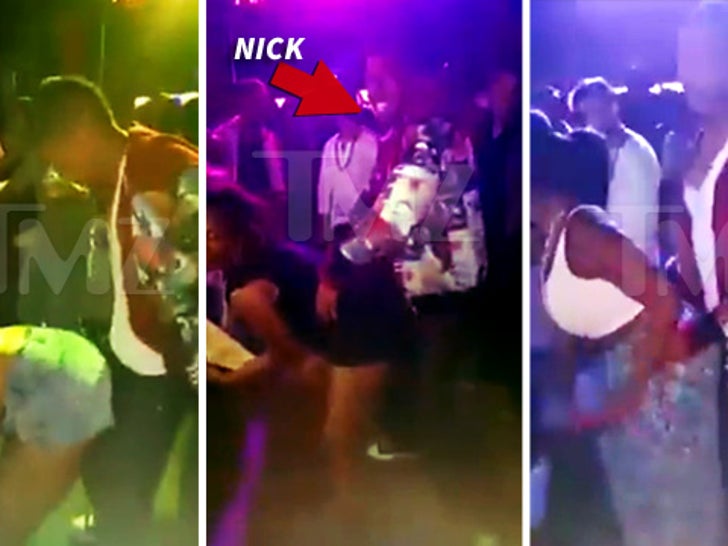 You get a ride! YOU get a ride!! Everybody got a ride on Nick Cannon while he was partying in Jamaica ... and we got video of all the women who lined up to get a piece of him.
Nick was at Susie's Cafe in Kingston last week when one woman backed it up on his crotch while he was dancing -- and that started the train rolling. Chick after chick after chick ... all getting up close with some Cannon crotch.
You gotta see Nick in action ... pretty impressive.
All of this was for work ... sorta ... since Nick is in Jamrock scouting locations for a movie he's directing down there in April.