Harrison Ford -- Clearing Present Danger ... Wrecked Plane Moved (VIDEO)
Harrison Ford
Clearing Present Danger ...
Wrecked Plane Moved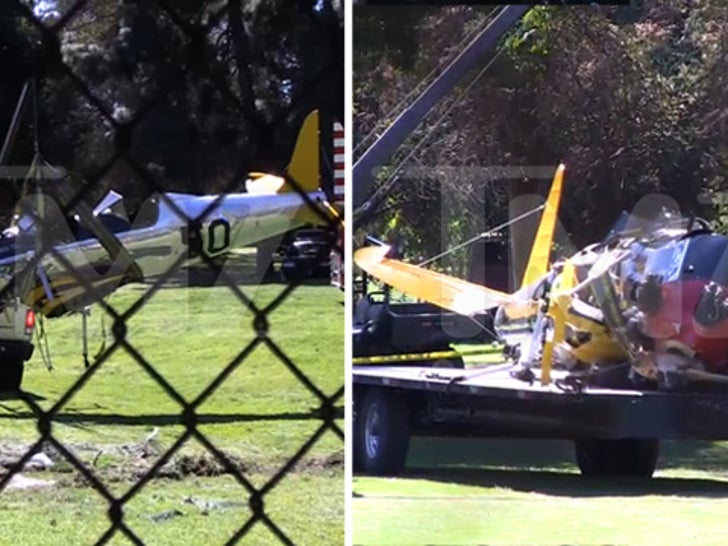 Harrison Ford's airplane wreckage will no longer block golfers from getting to the next hole ... the World War 2 vintage plane has been hauled away.
The plane was craned onto a flatbed truck at Penmar Golf Club Friday ... and moved to a nearby hangar where NTSB investigators will continue combing over the remains of the PT-22.
As we previously reported ... the 72-year-old actor suffered multiple gashes to the head Thursday ... but his rep says the injuries are non-life threatening.