Harrison Ford -- VIDEO Of Takeoff ... 40 Seconds Before Crash
Harrison Ford
VIDEO Of Takeoff
40 Seconds Before Crash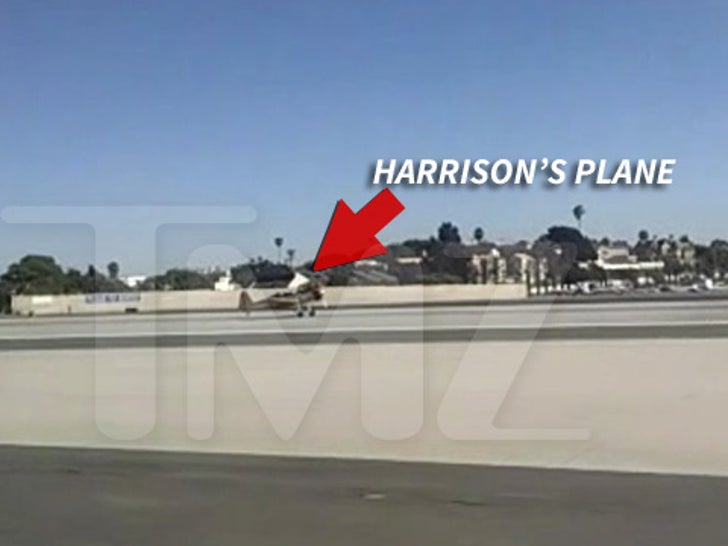 TMZ has obtained video of Harrison Ford's WWII vintage plane, rumbling down the Santa Monica Airport runway ... just seconds before Ford realized something was seriously wrong with the aircraft.
A pilot who was taxiing to the runway spotted Ford's plane and shot the video, NOT because Harrison was piloting the plane. The other pilot just thought Ford's plane looked awesome ... he had no idea Ford was the pilot.
The pilot who shot the video says he waved at Ford, who returned the wave and then accelerated for takeoff.
The video stops just before Ford's plane became airborne. The other pilot had no clue of the looming trouble.