Kevin Hart -- Drops a Deuce on Justin Bieber ... In Charity Tennis Match
Kevin Hart
Drops a Deuce on Justin Bieber
In Charity Tennis Match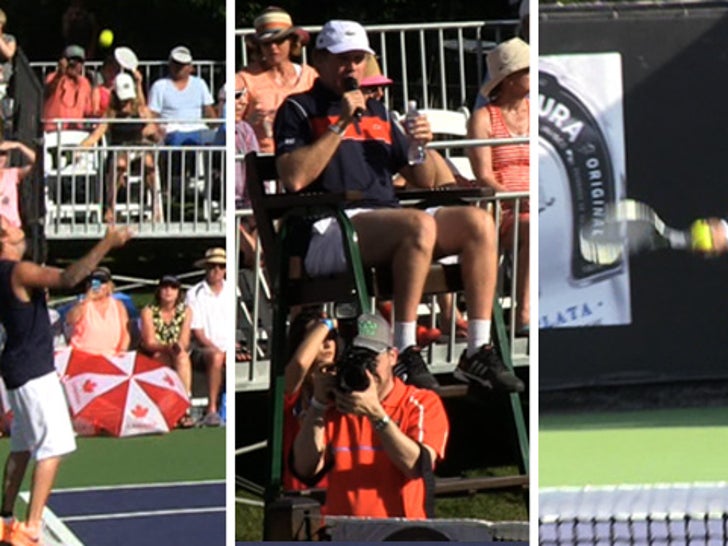 -- Kevin Hart sucks at tennis
-- Justin Bieber sucks less
-- Will Ferrell didn't play because he has an inflamed buttock
It was actually a pretty cool event ... the 11th annual Desert Smash in La Quinta, CA to raise money for Cancer for College, which provides college scholarships to cancer survivors.
Check out the clip ... you can see Bieber vs. Hart ... with Ferrell roasting the athletes during the match. Funny stuff.
But one of the most interesting parts of the day ... Bieber was partnered up with Canadian tennis pro Genie Bouchard (pictured below).
Of course, you probably remember Bouchard as the 21-year-old tennis hottie who made headlines last year during a post-game interview when she said Bieber was her dream date.
So, what happened when they were partnered up? They high-fived a lot, they posed for pics together and they seemed to be getting along ... but so far, no word on what happened after the game.