Rob Gronkowski -- BOOTS PARTY BUS INVADER ... Get The Hell Outta Here!!!
Rob Gronkowski
BOOTS PARTY BUS INVADER
Get The Hell Outta Here!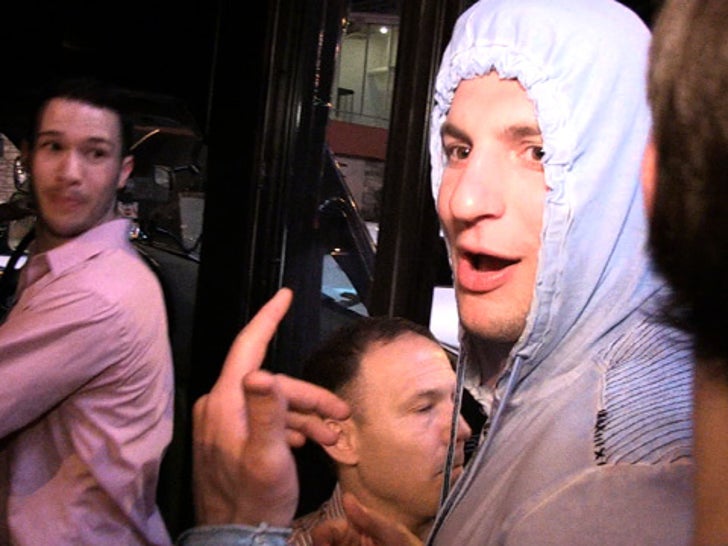 Some moron snuck his way onto Rob Gronkowski's party bus last night ... after knocking a woman to the ground ... only to be escorted OFF the ride by private security ... and TMZ Sports has the footage.
Gronk was leaving 1Oak on the Sunset Strip when some guy cut in front of the NFL star and tried to bee line it for the waiting bus.
On his way to the bus the mystery man collided with a waiting female ... sending her crashing to the ground. But the man continued on his way and GOT INSIDE Gronk's ride.
Moments later, once Gronk got on board -- security was called over ... and a frighteningly large man with an earpiece can be seen removing the intruder from the Gronk-mobile.
Question is ... who do you think was more scared? Gronk, when he saw a strange man on his bus ... or the man when he realized he was trapped on a bus with a pissed off Gronk???