Randy Couture -- I'll Train Laila Ali ... If She Wants to Fight Ronda
Randy Couture
I'll Train Laila Ali
If She Wants to Fight Ronda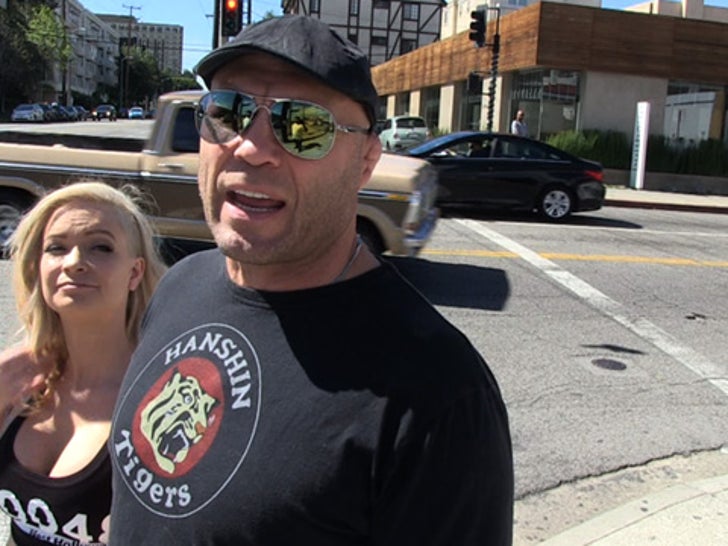 Laila Ali has ANOTHER big weapon in her corner if she REALLY wants to fight Ronda Rousey -- UFC legend Randy Couture ... who tells TMZ Sports she needs to focus on ground and pound to beat RR.
The UFC Hall of Famer -- who got some MMA coaching experience under his belt on "The Ultimate Fighter" -- says Laila already knows how to box (she's undefeated) but would need a crash course in wrestling ... and he's the perfect guy to help.
As we previously reported, Laila and Ronda exchanged some smack talk about a possible bout -- but so far, they have yet to schedule a real fight.
Clearly, Couture thinks Ali could hang with Ronda -- but does she have what it takes to beat the 14-second destroyer in a real MMA fight? Check out the clip ...