Chris Brown -- Strip Club Sesh After Daddy-Daughter Time (VIDEO)
Chris Brown
Strip Club Sesh
After Quality Daddy-Daughter Time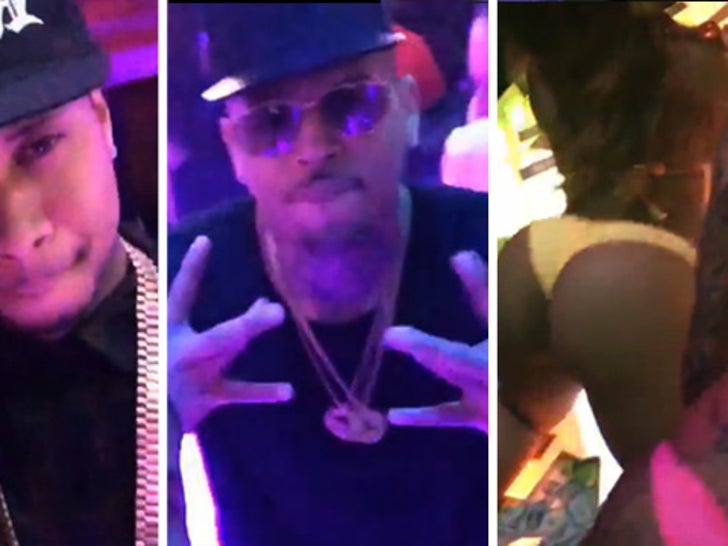 Chris Brown's daughter wasn't the only female to call him "daddy" on Monday ... because after spending time with his baby girl, he proceeded to hit up a local strip club.
Brown and Tyga visited V Live after their show in Houston (with an after-party in between). We're told the duo dropped around $8,000 in cash ... $5,000 of which came from Tyga.
Royalty's mom was there for the visit as well ... so you could say Brown began his day with one single mother and ended it surrounded by dozens of them.