Taraji P. Henson's Son -- Police Video Shoots Down Racial Profiling Claim
Taraji P. Henson's Son
Police Video Shoots Down
Racial Profiling Claim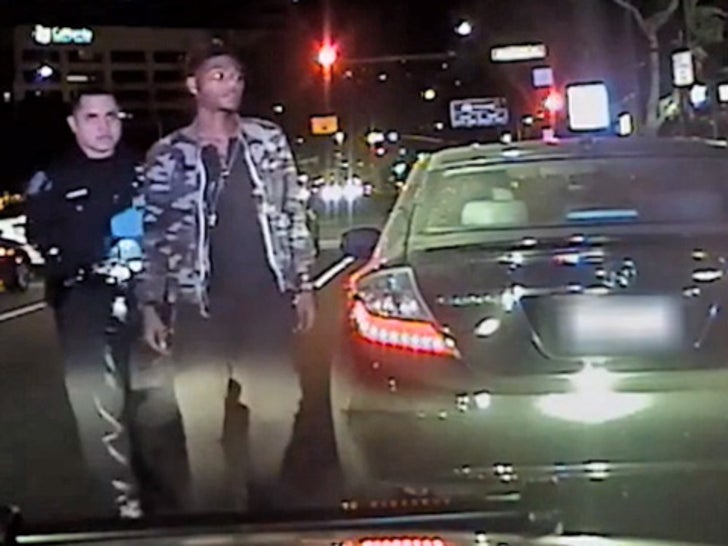 Taraji P. Henson says her son was racially profiled by cops on 2 different occasions -- but police video of one of the incidents completely refutes that claim ... because the officer could NOT have been nicer.
The "Empire" star recently complained her 20-year-old son Marcel Johnson was pulled over by a Glendale, CA officer who illegally searched the car, cited him for marijuana possession, but didn't ticket him for the original infraction.
Watch the dash cam video of the full stop ... the officer pulls over Marcel for allegedly failing to yield at a crosswalk. When the officer asks Marcel if he has anything illegal in the car ... he confesses he has some marijuana. The officer actually thanked him for being honest.
When you see the clip ... it's hard to say the cop had it out for Marcel. As for the alleged illegal search ... the officer says he smelled the weed -- which alone would give him probable cause, plus Marcel copped to it.
Taraji says the 2nd incident went down at USC when police allegedly stopped Marcel for "having his hands in his pockets." No video of that one yet.
Cookie's rarely wrong, but this time it looks like she is ... or maybe her son gave her bum info about the Glendale incident. We've got a call into her rep.