Dolph Lundgren -- Drago Would Crush Manny & Floyd ... 'They're Too Short'
Dolph Lundgren
Drago Would Crush Manny & Floyd
'They're Too Short'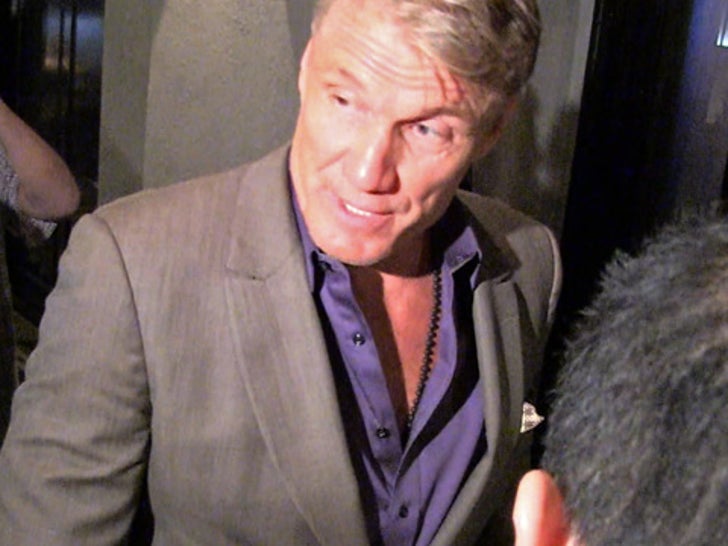 There would be no Hollywood movie ending if Ivan Drago were to fight Floyd Mayweather or Manny Pacquiao ... so says Dolph Lundgren who claims the "Rocky IV" villain would CRUSH both dudes.
Dolph was out in Hollywood -- signing some pretty cool pieces of memorabilia from the 1985 classic -- when he told us Ivan would have a simple message for the real life boxers -- "You will lose."
Basically, when it comes down to it ... Dolph says Ivan (6'7") would have been too big and too strong for Pac (5'7") and May (5'8").
For the record, Rocky was only listed at 5'11" ... and we all know what happened there.