Kanye West -- I'm Hyundai-ing Over My Post-Dinner Ride
Kanye West
I'm Hyundai-ing
Over My Post-Dinner Ride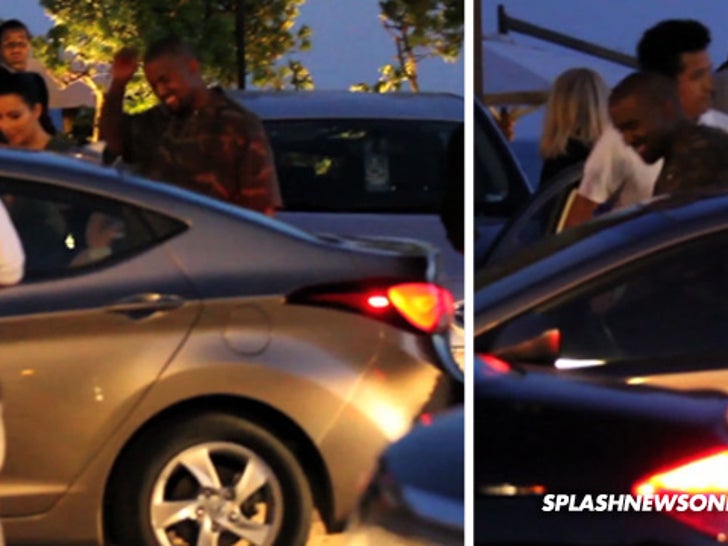 This is NOT how Kanye West typically rolls, but he wrapped up a fancy Malibu dinner by leaving in a HYUNDAI -- and you can tell he died a little inside while doing it.
Kanye and Kim Kardashian left dinner at Nobu Saturday night, and while waiting at the valet ... Kanye starts grinning from ear-to-ear because he knows what's about to go down.
A Hyundai Elantra -- cost about $18k -- pulls up ... Kanye puts Kim in the backseat, and he jumps in the front passenger seat. Watch the look on his face -- really says it all. Now, Yeezy isn't cutting costs -- looks like the whip (with sweet sport rims wheel covers) belongs to a friend or assistant.
$18k is probably the cost of 2 headlamps on Kanye's $400k Lambo Aventador.
FUN FACT: The affordable car line hasn't gotten a plug like this since Kanye wrote, "Win a Super Bowl and drive off in a Hyundai."