Robert Griffin III's Guide to Parenthood -- Tip #1: Sleeeeeep!!!
Robert Griffin III's
Guide to Parenthood
Tip #1: Sleeeeeep!!!!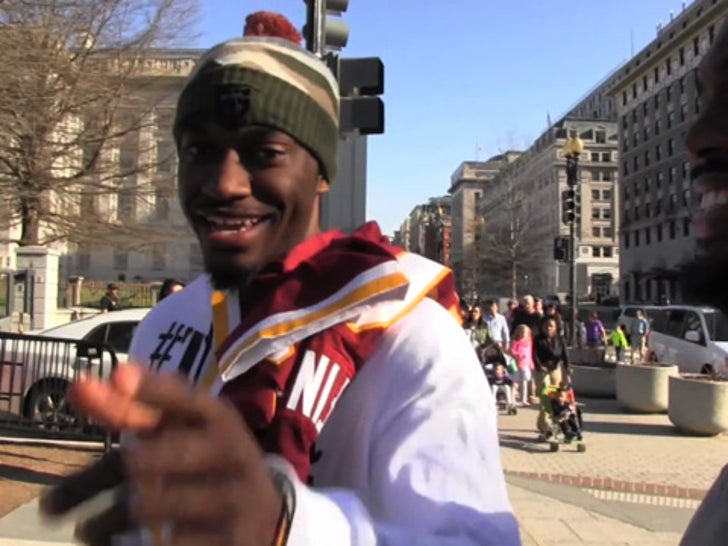 With a baby on the way, Washington Redskins QB Robert Griffin III tells TMZ Sports he's been getting all sorts of advice from people on how to prepare for life with a kid.
So, we had to ask ... what's the best piece of advice he's received so far?
RG3 and his wife Rebecca announced the pregnancy back in February ... and if we assume she was 12 weeks at the time (usual announcement time) ... she's probably around 20 weeks now.
Which means the kid's due around the end of August ... right before the season kicks off.
Enjoy the quiet nights while you can ...