Kerry Rhodes -- From the NFL to NCIS?! ... I'm Coming for LL's Gig!
Kerry Rhodes
From NFL to NCIS?!
'I'm Coming for LL's Gig!'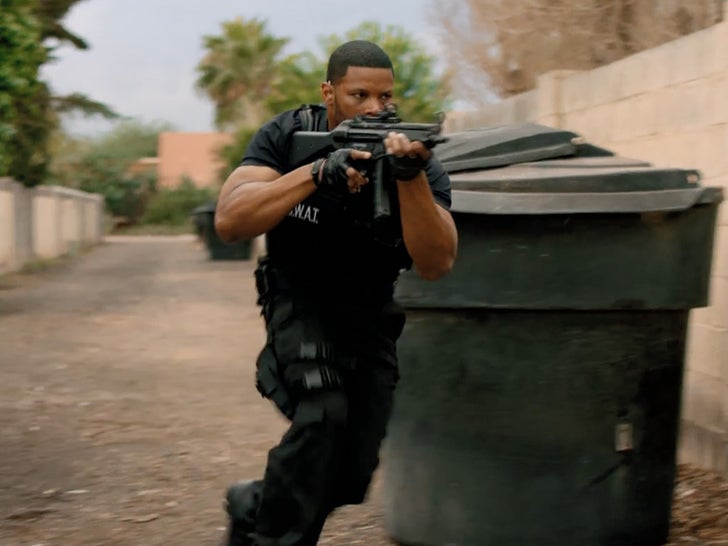 Waiting for your permission to load Vimeo video.
Vernon Davis isn't the only NFL star with acting chops -- former Arizona Cardinals safety Kerry Rhodes has been bitten by the acting bug as well ... and he has sights set on LL Cool J's job.
Rhodes recently starred in a short film called "Protocol" where he plays a SWAT team member who rescues a young girl taken hostage by an escaped criminal.
Elliot Feld, the writer/director of the film, tells TMZ Sports that Rhodes approached him looking to make a short. Field says Rhodes was really into the idea of playing an action hero so Felds got the idea from a former SWAT team member ... and a few days later, they started shooting.
Feld says Rhodes was the consummate professional and they were done in three weeks time.
For his part, Rhodes tells TMZ Sports, "I had to channel my inner LL cool J, and now I am coming for his role on 'NCIS.'"
So might we see a collaboration with Vernon Davis and his "Captain Torpedo"?
"As far as Vernon Davis, he can play his superhero character in a movie and I will play the villain." Rhodes says. "But at the end, I will be the one who won."