Floyd Mayweather -- Gets $15,000 Crystal Cake ... At Miami Victory Party
Floyd Mayweather
Gets $15,000 Crystal Cake
... At Miami Victory Party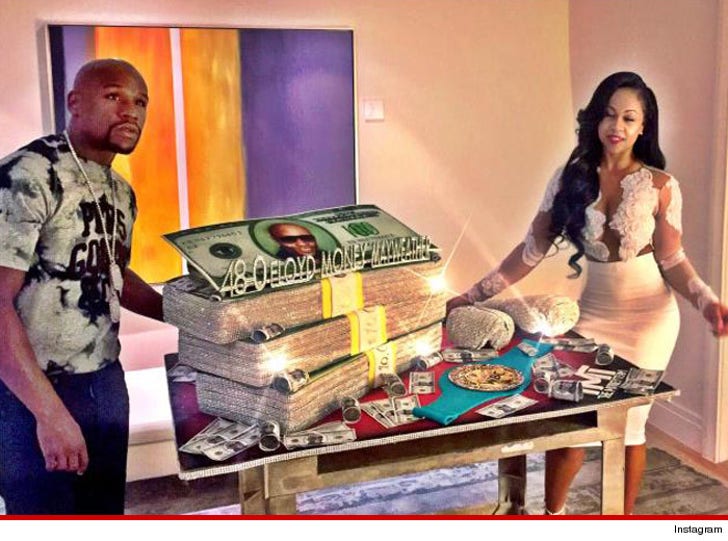 Exclusive Details
Floyd Mayweather put cake to camera this weekend ... to show off a custom dessert at a belated Pacquiao victory party ... a dessert that's worth $15,000!!!!
It all went down at LIV nightclub in Miami -- where Mayweather was partying with a bunch of people from his TMT crew -- including DJ Jay Bling, Ricki Brazil and P-Reala.
At one point, Mayweather was presented with a 90-pound custom cake from Divine Delicacies
(coordinated by his friend Ms. Bling) ... a lemon rum cake that contained more than 10,000 Swarovski crystals!!!!
But get this ... we're told Floyd LOVED the look of the cake so much, he didn't want anybody to eat it until the party was over. At one point Floyd said, "I'm serious about nobody cutting my cake!"
We're told everyone obliged ... but when Floyd finally gave people the green light, only a few select people were given permission to dig in -- and didn't come close to finishing the whole thing.
As for Manny ... no cake, no belt, busted shoulder ... but he's still got $100 million.