Lights, Camera, Cocaine! Film Reels Used to Smuggle Blow
Lights, Camera, Cocaine!
Film Reels Used
To Smuggle Blow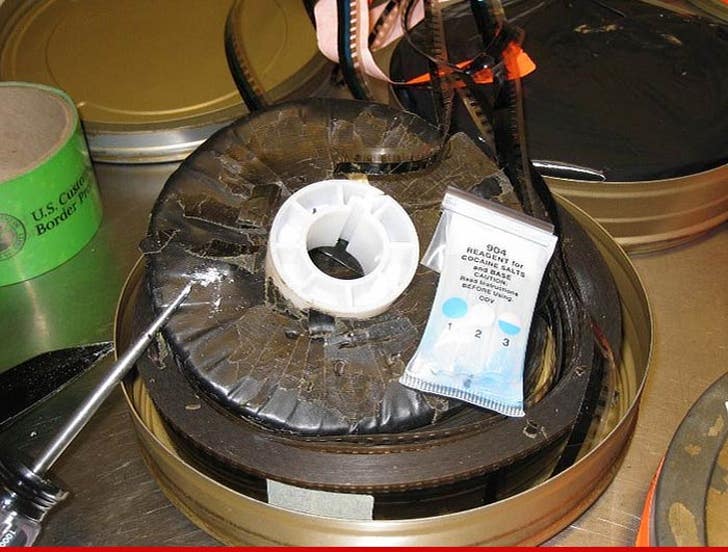 Breaking News
It looks like the worst drug smuggling scheme ever on film -- 'cause a guy got busted for transporting mounds of coke inside film canisters ... in a plot way thinner than anything you saw in "Blow."
Newark Airport customs agents grew suspicious after finding 36 film tins inside his luggage – and unless he was shooting 'Godfather 4' ... that was the first hint something was up.
Agents found disks filled with the coco tucked inside the film strips. Total haul -- 10 lbs. with an estimated street value of $177,000.
As for the other hints -- well, the flight was arriving from ... COLOMBIA!! Oh, and the alleged smuggler's last name is Espinosa.
Sorry, but if your name is Andres Filipe Alean Espinosa, and you're flying in from Colombia with 36 film tins ... you're probably getting a secondary search.