Jim Jones and Juelz Santana -- Canada Screwed Us ... Out Of $500k!!
Jim Jones & Juelz Santana
Canada Screwed Us
... Out Of $500k!!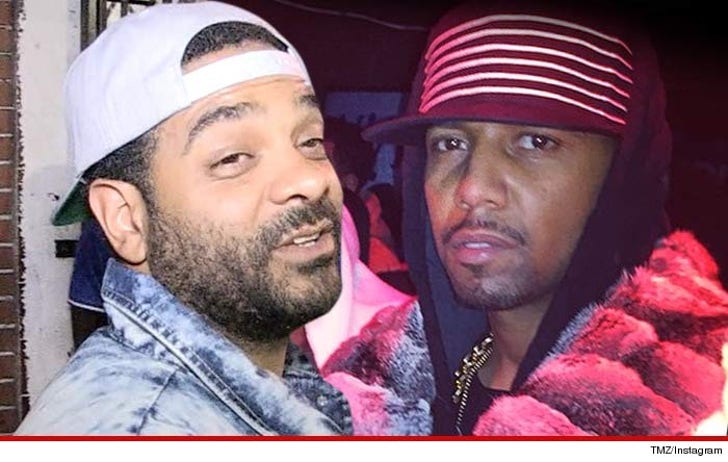 EXCLUSIVE
Jim Jones and Juelz Santana made a run for the border, but got turned away -- and now, they'd like an IOU for half a mil from the Canadian border patrol agents who forced them to nix their tour.
Jim and Juelz were denied entry to Canada on Wednesday, due to their rap sheets. Jim tells TMZ ... he and Juelz were about to start an 11 date tour with their buddy Trav, but when their van pulled up to the crossing at Buffalo, NY -- Canadian agents said, no dice.
They were told the problem starts with this list:
Jim says he knew their arrests might be an issue, so they took the preemptive step to hire lawyers who worked with immigration and the FBI ... before the trip. He says the suits assured them Canada had given 'em the greenlight.
He says canceling the tour will end up costing them about $500k -- so, yeah ... they're pissed. As Trav put it -- moments after getting turned away -- "Feel like some fugitives, man."