Hope Solo -- Nike Sticking By Goalie ... Despite New Allegations
Hope Solo
Nike Sticking By Goalie
... Despite New Allegations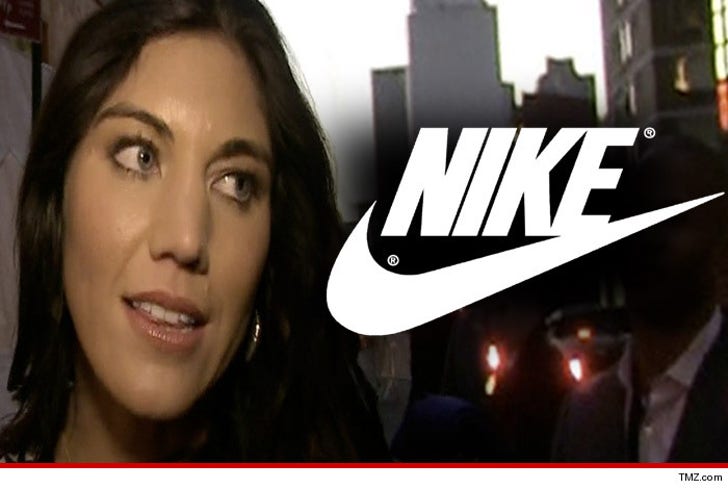 EXCLUSIVE
The Swoosh still has Hope Solo's back ... with a rep for Nike telling TMZ Sports the company is "sticking by" the Team USA star despite new allegations that she berated police officers during her '14 arrest.
Nike tells us ... "Our relationship with Hope Solo has not changed. We are sticking by her and the USA Women's soccer team."
Solo's conduct has been called into question again ... after ESPN published documents showing Solo called a cop a "bitch" and told him she would "kick his ass" during her domestic violence arrest.
Several high profile people have called for Team USA soccer to boot Solo from the team -- including Sen. Richard Blumenthal (D-Conn) -- but so far, no action has been taken.