J.R. Smith -- Scooter Frenzy ... NBA Exposure Created Bigger Boom Than Bieber
J.R. Smith
Scooter Frenzy
NBA Exposure Created Bigger Boom Than Bieber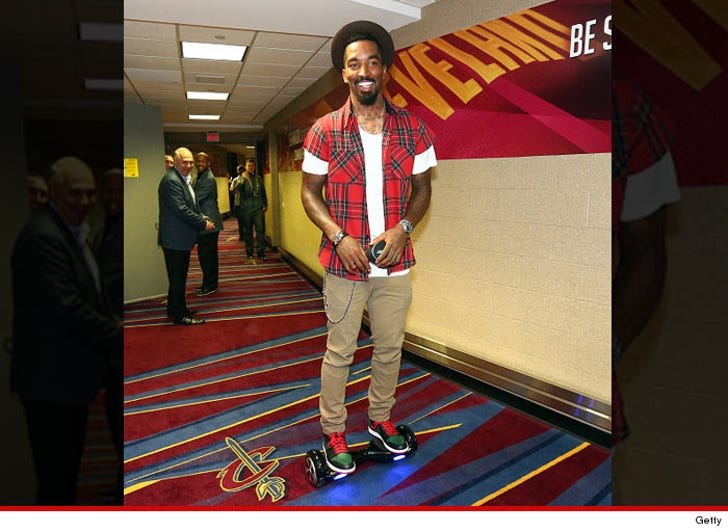 EXCLUSIVE
It's called the PhunkeeDuck -- a foot-controlled motorized scooter -- and Smith was often seen zooming around on one during the NBA Finals ... watched by roughly 18.5 million people.
We spoke with PhunkeeDuck founder Max Waxman who tells us sales exploded thanks to the NBA Finals exposure ... "We did almost as many in sales as we had done in the prior 5 or 6 weeks."
And that's HUGE considering Bieber had been showing off his PhunkeeDuck to his 30 million Instagram followers and Foxx had brought his on "The Tonight Show."
"The exposure J.R. got us helped a tremendous amount. To have the whole NBA Finals audience see and talk about our product made a huge difference."