Rick Ross Sued -- Wasn't the Boss at Super Bowl XLIX ... Give us Back Our $55k!
Rick Ross
Wasn't the Boss at Super Bowl XLIX ...
Give Us Back Our $55k!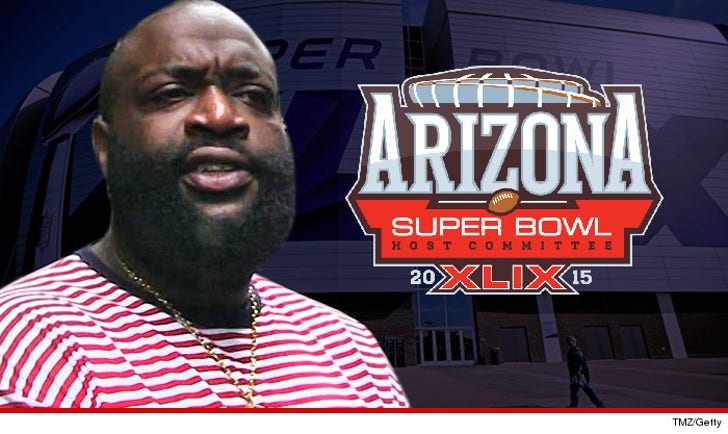 EXCLUSIVE
Rick Ross' gig at a Super Bowl party turned into a disaster because he's no social media guru ... in fact he sucks at Instagram and Twitter ... according to the company that paid him to headline.
Conexts is suing Rick for the Jan. 30 event that was scheduled to go down at the Scottsdale Mall Amphitheater. According to the docs, Ricky Rozay agreed to do some heavy duty social media promotion for the party and concert.
The company says he was supposed to do DAILY social postings for 2 weeks leading up to it -- but only did ONE post. Conexts says it was crucial for the event's success for Rick to reach out to his 13 million followers.
Rick got $55,000 up front, and was scheduled to get another $55k the night of party ... however, the event was canceled just a few days before, and they had to issue refunds.
Conexts wants its $55k plus damages.