Penn Jillette -- Hey Bacon Worshipers ... Wanna Buy My Vegas Crib?
Penn Jillette
Hey Bacon Worshipers ...
Wanna Buy My Vegas Crib?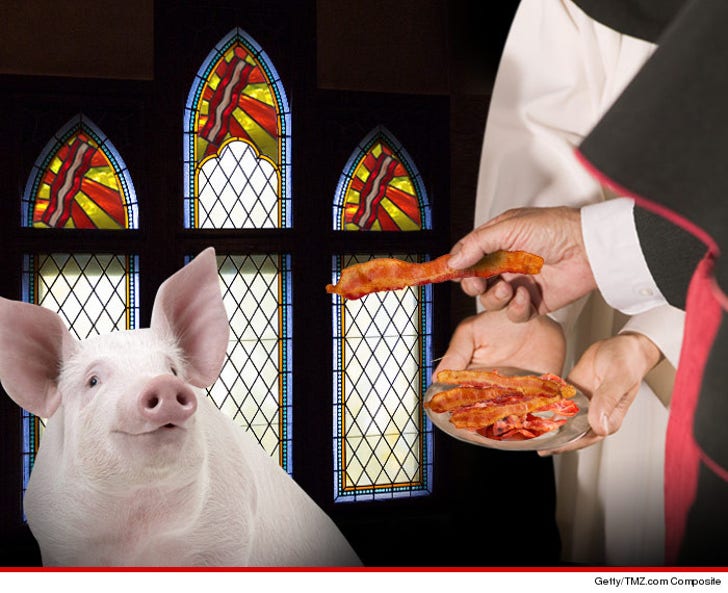 EXCLUSIVE
Penn Jillette might just have the perfect buyers for his Las Vegas mansion and the new residents are all high ... in cholesterol.
The United Church of Bacon, a group of more than 12,000 religious skeptics and atheists has its collective eyes set on the 7,500 square foot pad. We're told they'll use the place for community meetings, weddings and for plain old, "having fun."
As for the home, which Jillette nicknamed "The Slammer," it sits on 8.5 acres and features a lap pool, catwalks connecting different wings of the house and even a fire pole from one level to the floor.
The church's central tenet is that bacon is real ... it's proven to exist. The church's money better be real too ... the home is listed at more than $2 million.