Eric Dickerson: I'D DATE ALL THE KARDASHIANS ... If I Was Young & Single
Eric Dickerson
I'D DATE ALL THE KARDASHIANS
... If I Was Young & Single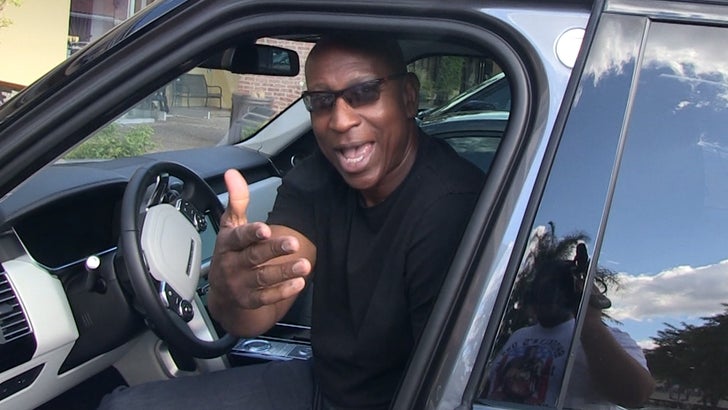 TMZSports.com
You gotta love the honesty from Eric Dickerson ... who says if he was a young, star athlete today -- there's no way he'd date just one woman ... he'd try to sample ALL of the Kardashians!!!
This clip is awesome ... the NFL Hall of Famer tells TMZ Sports, athletes should go out and have a good time and enjoy ALL of the perks of being a celebrity ... as long as they do their job.
But when we specifically asked about Kim, Khloe, Kendall and the rest of the K-squad, Dickerson's answer was the best.
"Let me put it to you like this here ... if I was in my 20's, I'd be dating them all."
He added, "Whatever happens, happens ... but I wouldn't have no girlfriend. Let's put it like that."