Ray and Janay Rice: All That Matters to Us ... Parenthood and NFL Comeback
Ray and Janay Rice
All That Matters to Us ...
Parenthood and NFL Comeback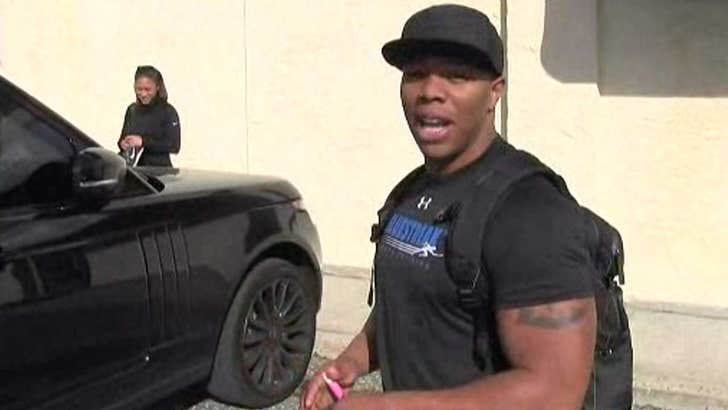 TMZSports.com
Ray Rice and his wife say the public doesn't treat them like the poster couple for domestic violence anymore, and it's time the NFL did the same ... by giving Ray a "second chance" to play football.
We got Ray and Janay Rice outside the Connecticut gym where they work out on a daily basis -- keeping Ray in shape, in case an NFL team finally calls to give him a shot at a comeback.
The couple has clearly put their turmoil behind them. They told us how drastically different their life is nearly 2 years later -- and how strangers approach them now when they're out in public.
As for Ray's inspiration ... he's says he's got a few people: his 3-year-old daughter, and a short list of NFL running backs who are also fighting father time, and winning.