Vince Neil: Security Footage Confirms Hair Pull ... Woman Claims Neck & Back Injuries
Vince Neil
Security Cam Confirms Hair Pull
Woman Claims Back Pain
Vince Neil has an uphill battle to clear his name after his Las Vegas battery citation, since cops say security cameras caught him red-handed ... with a fistful of the victim's hair.
Neil claimed he only "pushed past" a female autograph seeker at the Aria last week ... but according to police records, obtained by TMZ, officers reviewed surveillance footage which showed the Motley Crue frontman pulling the woman down to the ground by her hair.
Neil has denied it got that physical. She says she was left stunned, and suffered a sore neck ... as well as pain in her lower back and hip.
Cameras also captured the woman taking pics with Carrot Top before she saw Nic Cage. She claims she said, "Nicolas, I love you" and followed the actor before being pulled down.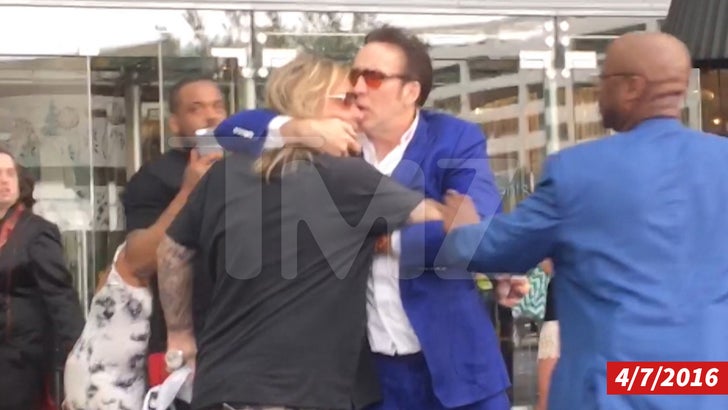 TMZ.com