NBA's Jimmy Butler: Hot Lunch Date with 'Pretty Little Liars' Star
NBA's Jimmy Butler
Hot Lunch Date
with 'Pretty Little Liars Star'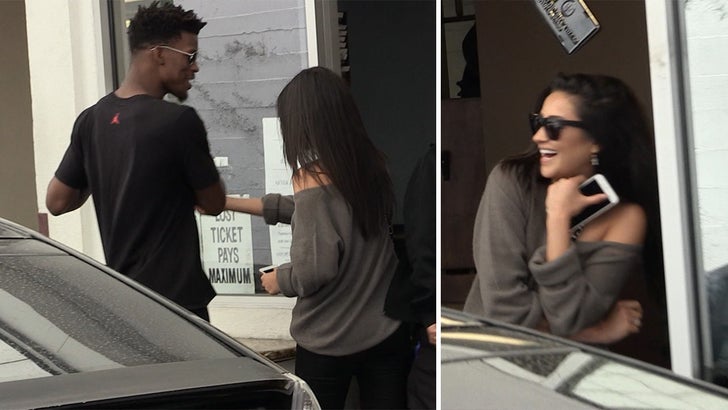 TMZSports.com
Seems Chicago Bulls star Jimmy Butler has made an off-season acquisition of his own ... 'cause he was out on a lunch date with "Pretty Little Liars" star Shay Mitchell -- and we're told the two are together.
Butler and Mitchell had lunch together at Il Pastaio in Beverly Hills on Saturday -- and TMZ Sports has video of the two smiling and laughing together after the meal.
Sources extremely close to the couple tell us it wasn't just a one-off lunch thing -- the two are dating ... but it's pretty fresh, so they're keeping things on the DL.
Later that night, Butler was out at dinner without Shay -- and was playing it coy when we asked about the relationship ... but you can tell.
We also asked if there was ever a chance of him playing for the Lakers -- but Butler made it clear he's a Bulls man.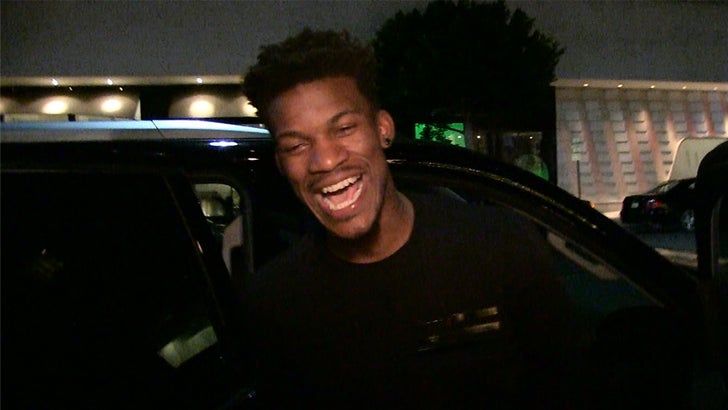 TMZSports.com