Sharon Osbourne Talking Again After Split With Ozzy
Sharon Osbourne
Talking Again
After Split With Ozzy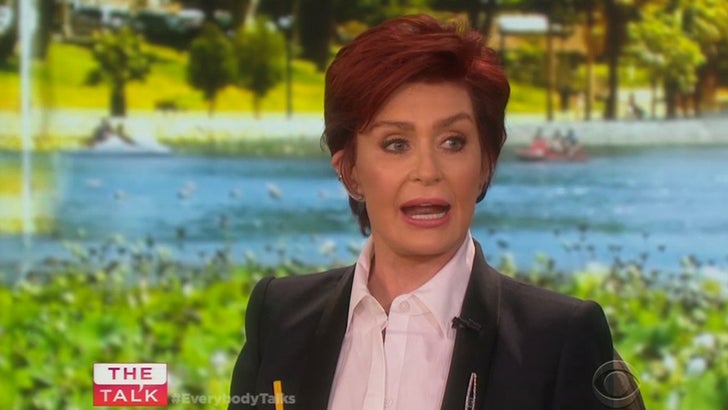 CBS
Sharon Osbourne returned to "The Talk" Tuesday and made it clear ... she and Ozzy are on the outs and an alleged affair is at the bottom of it.
Sharon walked out with a glass of lemonade ... clearly a reference to Beyonce's album about Jay Z and alleged cheating.
Sharon was strong and blunt, saying she did indeed kick Ozzy out of the house. Sharon says she and Ozzy are still on speaking terms but has no idea what to expect for their future.
As TMZ reported ... Sharon confronted Ozzy with allegedly having an affair with a celebrity hairdresser. Ozzy moved out of the family house last week and stayed in a hotel, but had a change of heart and on Monday moved back to the Bev Hills home. Sharon packed some things and left.
We're told Sharon hasn't decided whether to file for divorce after 33 years of marriage.