Yoenis Cespedes: Adds Two New Whips ... To Famous Car Collection
Yoenis Cespedes
Adds Two New Whips
... To Famous Car Collection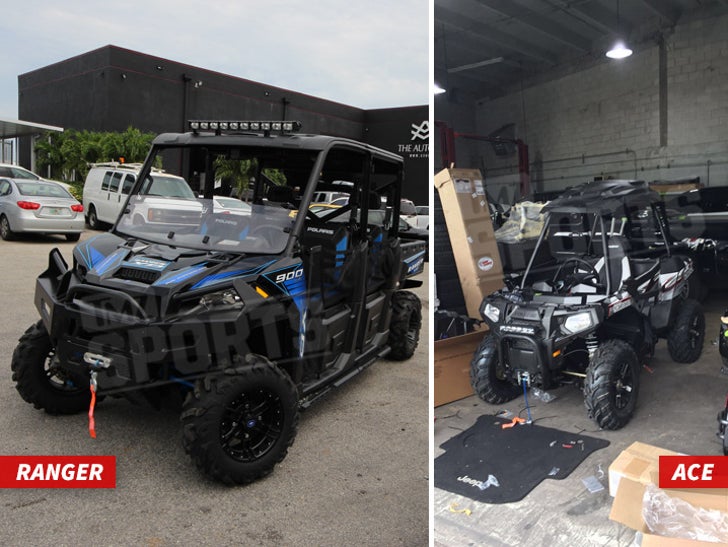 EXCLUSIVE
NY Mets star Yoenis Cespedes better clear out some garage space ... 'cause he just got two brand new rides -- but the catch, he didn't pay a single CENT for 'em.
You already know about his tricked out Lambo, tricked out Jeep, tricked out truck, horse and tricycle ... but Y.C.'s also a hardcore Polaris enthusiast.
But we're told the company was so happy Cespedes put his Polarises out on display during his spring training car show -- they sent him TWO FREE ONES!
We spoke with Yoenis' pal and car customizer Alex Vega who confirms -- "[Polaris] gave him a 'Ranger' model and an 'Ace' model."
Vega says Polaris also hooked him up with a free "Slingshot" and asked him to pimp it out with one of his trademark "Avorza" makeover jobs because they're interested in creating a special "Avorza" edition to add to their lineup.