Shane Mosley: Blasts Amir Khan ... You Suck Too Hard to Fight at Olympics
Shane Mosley
Blasts Amir Khan
You Suck Too Hard to Fight at Olympics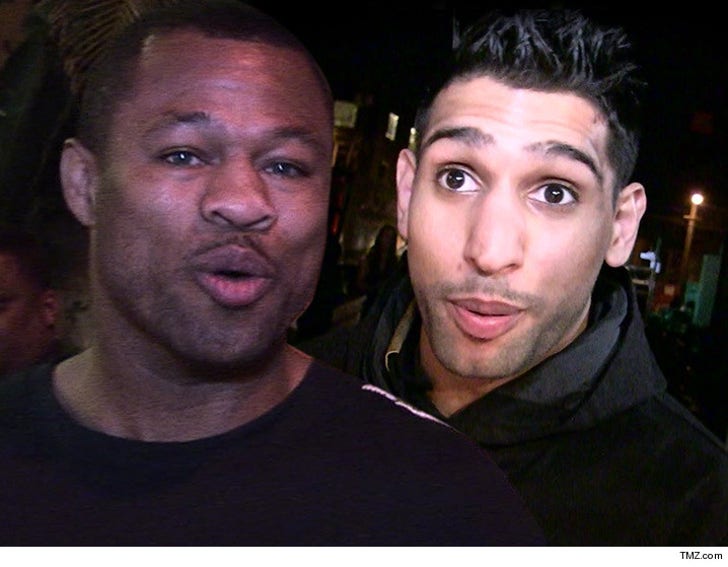 EXCLUSIVE
Shane Mosley is dashing the hell out of Amir Khan's Olympic dreams -- saying it would be DUMB AS HELL to fight at the '16 Games in Rio after the way he was brutally K.O.'d back in May.
FYI, Khan has expressed serious interest in fighting for Pakistan at the summer games -- after the International Boxing Association finally voted to allow pros to compete for gold.
But after watching Khan nearly get decapitated by Canelo Alvarez last month, Mosely tells TMZ Sports, the dude needs to rethink his plan.
"I don't think after getting knocked the f*** out Khan should be talking about representing anyone."
As for Mosely, the boxer says he WILL be in Rio for the games, but not to fight ...
"I think there are better people than me to represent the USA. I will be in Rio for the games though. And having a lot of sex on the beach."