Ben Roethlisberger -- I Won't Endorse Trump ... But He Is My 'Acquaintance'
Ben Roethlisberger
I Won't Endorse Trump
... But He Is My 'Acquaintance'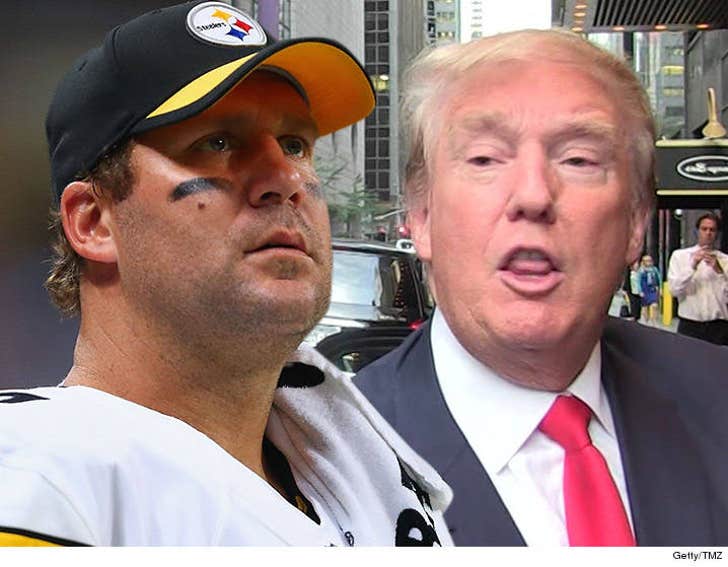 Breaking News
Ben Roethlisberger says he will NOT join Team Trump -- at least, not publicly ... despite Donald's insistence that the NFL quarterback is "with us 100 percent."
While at a rally in Pittsburgh on Saturday, Trump said Roethlisberger was among a number of sports stars who supported his campaign and hoped #7 would join him at the Republican National Convention in July.
Ben did acknowledge Trump is an "acquaintance" -- they've golfed together and spoken several times over the years.