Nate Robinson: 'Seahawks Tryout Went Well' ... Says Agent
Nate Robinson
Seahawks Tryout Went Well
... Says Agent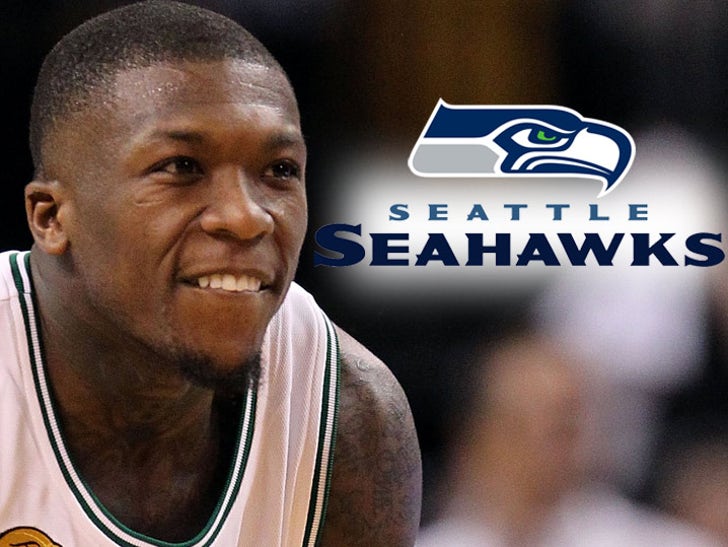 EXCLUSIVE
Ex-NBA star Nate Robinson was "impressive" in his tryout with the Seattle Seahawks on Monday ... this according to Nate's agent.
TMZ Sports spoke with Aaron Goodwin who confirmed 32-year-old Nate worked out for the NFL team as a defensive back ... the same position he played back at the Univ. of Washington.
"Nate's tryout with the Seahawks went well and was impressive," Goodwin says.
The two sides have not struck any sort of a deal but we're told, "[Nate] may go back later. He's going to focus on being ready for that opportunity should it occur again or an NBA opportunity."
When asked which sport Nate would prefer if offered a shot in the NFL and NBA -- Goodwin replied, "He wants to play basketball but will play football if the opportunity presents itself."
"He's a world class athlete and just wants the opportunity to continue to play."