NBA's Thabo Sefolosha -- NYPD Calls BS On Abuse ... 'Force Was Justified'
NBA's Thabo Sefolosha
NYPD Calls BS On Abuse
... 'Force Was Justified'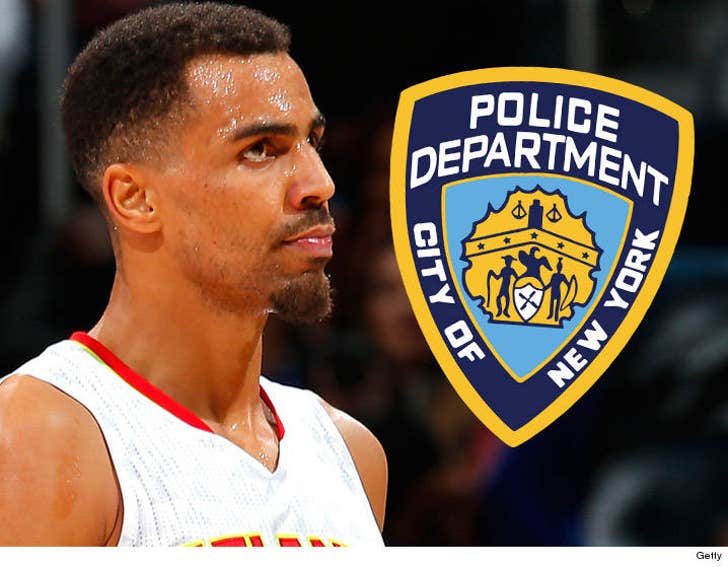 EXCLUSIVE
The NYPD officers who subdued and arrested NBA star Thabo Sefolosha last year were completely justified in their action, so says the NYPD ... despite Thabo's claim he suffered serious injuries during the incident.
You know the backstory ... the ATL Hawks star got into it with NYPD officers back in April 2015 outside of 1 OAK nightclub ... minutes after a fellow NBA player was stabbed nearby.
Sefolosha was initially arrested for obstructing justice and disorderly conduct -- but he took the case to trial and was eventually exonerated.
Thabo claimed the officers used excessive force -- striking him with a baton, forcing him to the ground and handcuffing him. Thabo claims he suffered a broken leg and ligament damage.
Now, the City of NY has responded -- and officials are backing the cops.
In court docs obtained by TMZ Sports, the City states, "Any force was reasonable and justified."
As for the alleged injuries -- the City blames Thabo ... saying, "Any injury alleged to have been sustained resulted from [Sefolosha's] own culpable or negligent conduct or the culpable or negligent conduct of others."
The City wants the judge to throw out the case. We're guessing that ain't gonna happen.