Shawn Oakman: Ex-Baylor Star Charged with Sexual Assault
Shawn Oakman
Ex-Baylor Star Charged with Sexual Assault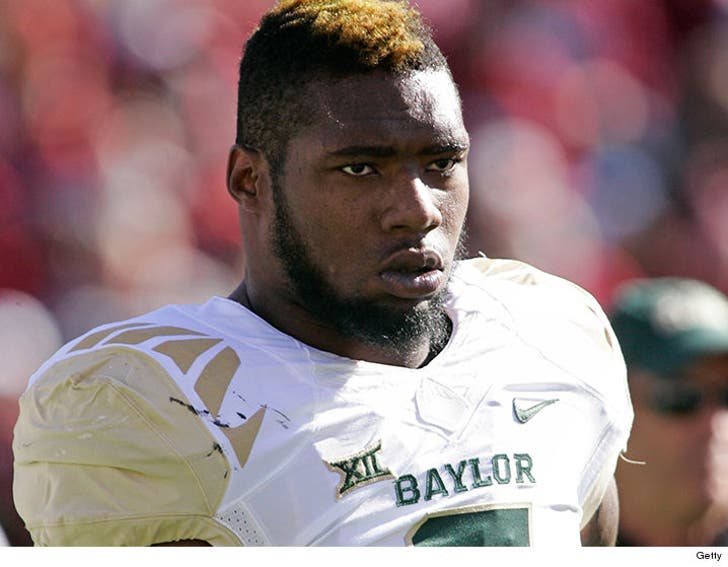 Breaking News
Ex-Baylor football star Shawn Oakman has been charged with sexual assault after allegedly raping a woman at his Waco apartment back in April.
24-year-old Oakman -- who was a projected high NFL draft pick before he was arrested -- was indicted on the charge of 2nd degree sexual assault.
Officials investigated the incident -- and Wednesday morning, the McLennan County District Attorney's office presented the case to a grand jury. The grand jury decided there was enough evidence to hit Oakman with the sexual assault charge.
As we previously reported, the accuser claims Oakman brought her back to his place after meeting at a bar and forced her into his bedroom, tore her clothes off and raped her.
For his part, Oakman adamantly denied any wrongdoing -- and says the sex was consensual.
If convicted, Oakman faces up to 20 years in prison.