Antonio Brown Responds to Brandon Marshall's Bet
Antonio Brown
Responds to Brandon Marshall's Bet
... Are You For Real?
Antonio Brown says he's ready, willing and able to accept Brandon Marshall's Porsche vs. Rolls-Royce bet ... but he's not sure the NY Jets star is being serious.
Marshall went on Instagram and challenged the Steelers superstar to make a car bet over who will have more receiving yards in 2016 -- Brandon's Porsche versus Antonio's Rolls.
So, we reached out to Brown ... and here's what he told us:
"He don't really wanna do that. He just wants some PR. He too old to be doing that."
Brown also noted, "The RR is about $100k up [from the value of the Porsche]."
"If he really serious, CALL ME ... I'll gladly accept. Don't Internet it."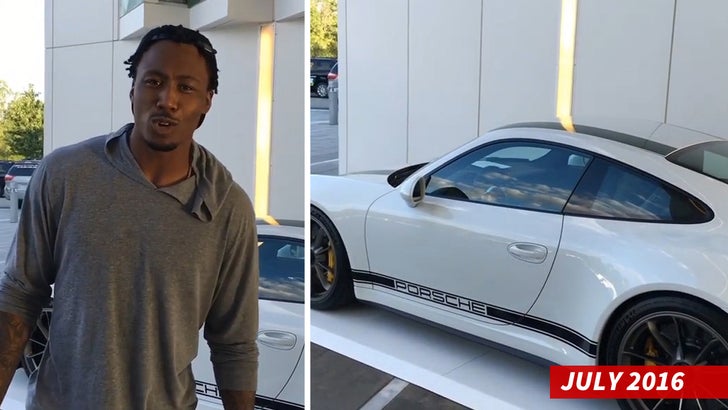 Instagram