Ryan Lochte Won't Go to Brazil to Face Charges
Ryan Lochte
I Won't Go to Brazil to Face Charges
... Not Happening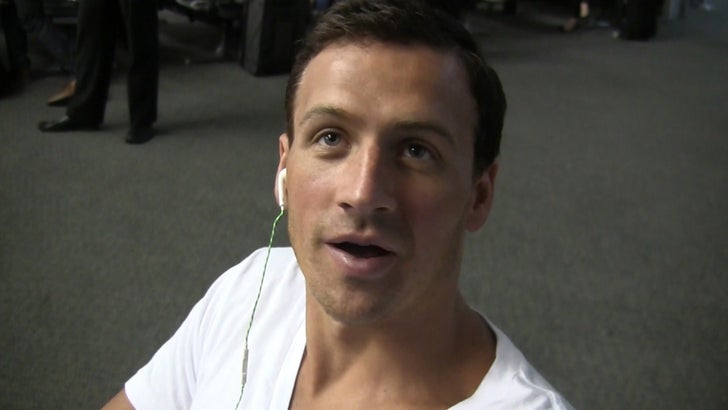 SplashNewsOnline.com
Ryan Lochte says he'd love to go back to Rio one day ... but it sure as hell won't be to face charges in the whole gas station incident ... so says Lochte himself.
Lochte was charged with filing a false police report in Rio and officials have summoned the swimmer to Brazil for a hearing ... but Monday morning at LAX, Lochte said prosecutors shouldn't hold their breath.
There's more ... Lochte says he's heard rumblings that the U.S. Olympic Committee will either ban him from swimming or strip him of his '16 Olympic medals over the incident ... but says, "I don't think it's gonna happen."
As for Jimmy Fallon spoofing him at the VMAs Sunday night, Lochte says he didn't see it -- but ain't mad either ... insisting he thinks the mockery is actually funny.