LAX Employee Demands Halle Berry & Olivier Martinez Depo
Halle Berry & Olivier Martinez
LAX Employee Demands
Get Off Your High Horse!!!
Halle Berry and Olivier Martinez are rich celebrities who feel they're above the law ... so claims the lawyer for the LAX employee who, for the umpteenth time, is trying to get them to sit for a deposition.
You'll recall the LAX employee, Ronaldo Owens, sued Halle and Olivier almost a year ago after Olivier used a baby's car seat to shove him ... and it was caught on video.
That altercation was the last straw that caused Halle to pull the plug on her marriage. The divorce has since stalled, and we're told neither Halle nor Olivier are currently interested in moving forward on the divorce, and she's even holding out hope he'll get his anger under control.
Owens' lawyer says he's tried 4 times to get Halle and Olivier to sit for a deposition but he says his efforts have been thwarted.
Halle and Olivier's lawyer says he's willing to produce his clients, but only if they get assurance Owens won't go blabbing to the media about what was said.
Owens' lawyer rails back, "In this country, litigants are not afforded special treatment because of who they are or who they think they are."
Owens wants the judge to order them to sit for a depo ... or else.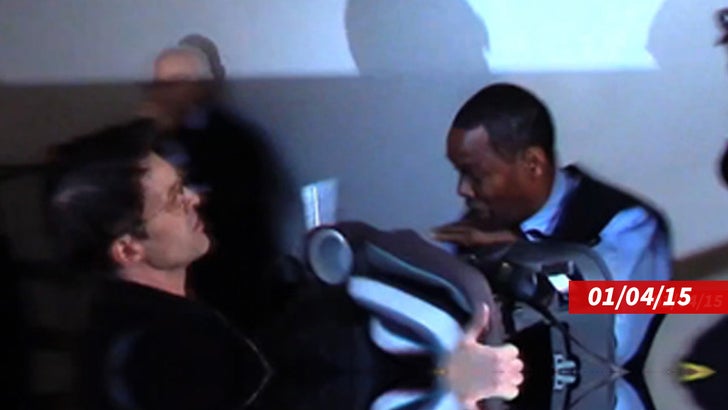 SplashNewsOnline.com/AKM-GSI