UFC's Michael Bisping Says He'll Destroy Dan Henderson
UFC's Michael Bisping
Dan Henderson's a One-Trick Pony
... I'll Destroy Him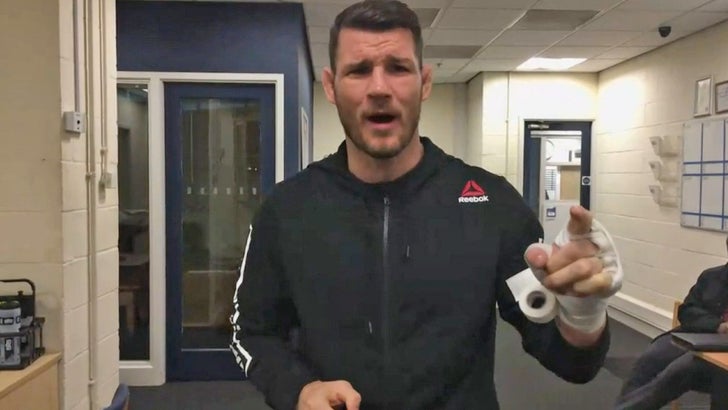 TMZSports.com
Michael Bisping is channeling his inner-Nostradamus -- and predicting the exact round he plans to end Dan Henderson's career at UFC 204 this weekend.
TMZ Sports spoke with the reigning UFC middleweight champ -- who says he respects Hendo ... but wants to make him pay BADLY for their fight at UFC 100 when Dan KO'd him in the 2nd round.
Bisping says Henderson had an unfair advantage in that fight -- even though Hendo's testosterone replacement therapy was approved by the athletic commission back then (it has since been banned).
Watch the clip ... Bisping means business.