NASCAR is With Monster Now! New Sponsor Revealed
NASCAR
We're Monster Now
... New Sponsor Revealed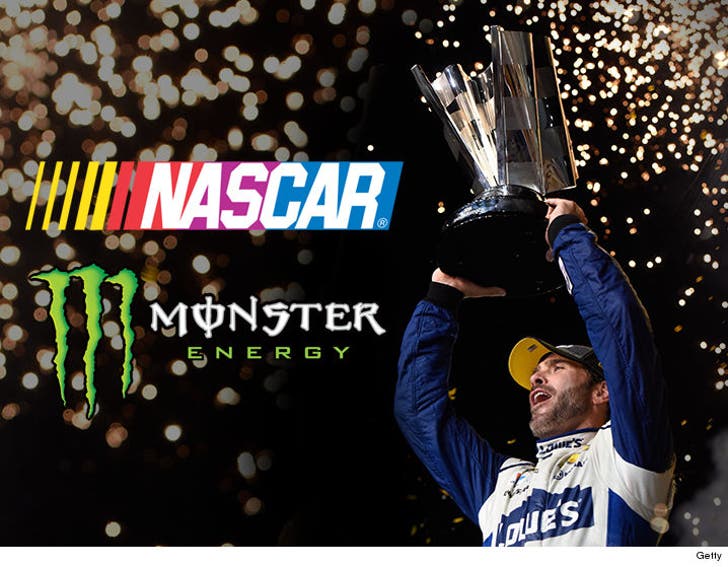 Breaking News
If NASCAR star Jimmie Johnson wins a record-setting 8th championship next year ... he'll be spraying Monster Energy drinks instead of champagne.
Sources confirm to TMZ Sports ... NASCAR is set to announce Monster, owned by Coca-Cola, is its new title sponsor. The beverage replaces Sprint/Nextel, which had been top dog since 2004. Before that it was the Winston Cup Series.
No word yet if the championship for NASCAR's top series will be known as the Monster Cup, but that sounds kinda awesome to us.
NASCAR is scheduled to make the announcement Thursday afternoon in Las Vegas.
ESPN first reported the sponsor change.