Lakers Dumping Trump Hotel Amid 'Security Concerns'
L.A. Lakers
Dumping Trump Hotel
... Amid 'Security Concerns'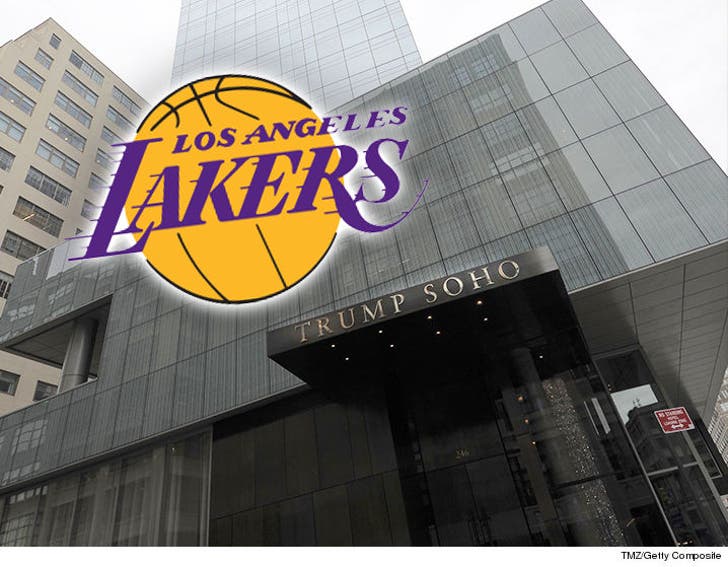 Exclusive Details
The L.A. Lakers have reportedly 86'd plans to stay at the Trump SoHo hotel on road trips to NYC ... citing "security concerns" as the reason they can't lay their heads on Trump's pillows.
According to a report by the L.A. Times, the Lakers were concerned about protests happening outside the hotel ... so they opted to take their business elsewhere.
TMZ Sports spoke to the NYPD ... who told us they have no "knowledge of security threats to that location" ... adding it's "all clear down there."
FYI -- 3 NBA teams have publicly ceased business relationships with Trump hotels due to politics ... however, an unnamed source told the Times the Lakers' decision is NOT "politically motivated."