Braylon Edwards Explains Decision to Re-Enroll at Michigan
Braylon Edwards
I Need My Degree ...
To Work with Billionaires!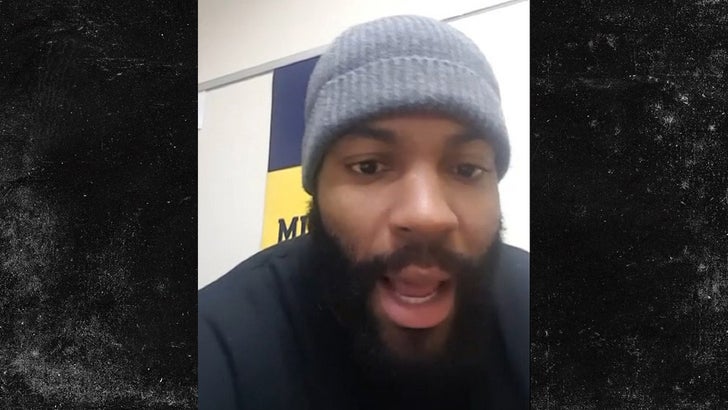 TMZSports.com
The Braylon Edwards college comeback is in full swing -- and why? Because the ex-NFL star says a degree will unlock the door to get him into business with his BILLIONAIRE friends.
Sounds like a damn fine reason to us!
33-year-old Braylon has re-enrolled at Michigan -- where he was huge football star from 2001 to 2004 -- telling TMZ Sports he NEEDS that degree to crush it in the next phase of his life.
"I moved in a lot of circles with a lot of millionaires a lot of billionaires that have business ideas and concepts and they wanna work with you. They wanna invite you to that circle," Edwards says.
"But that's the one thing they ask you ... 'Do you have that degree?'"
There's more ... Braylon says he's also down to work with the football team while he's back on campus.
He's also revisiting his old fraternity -- but just to mentor and give back ... "No keggers for me!"