Tito Ortiz Furious Over 'Fixed Fight' Claims ... Invites Doubters for 'Personal Choking' (VIDEO)
Tito Ortiz
Furious Over 'Fixed Fight' Claims
Invites Doubters for 'Personal Choking'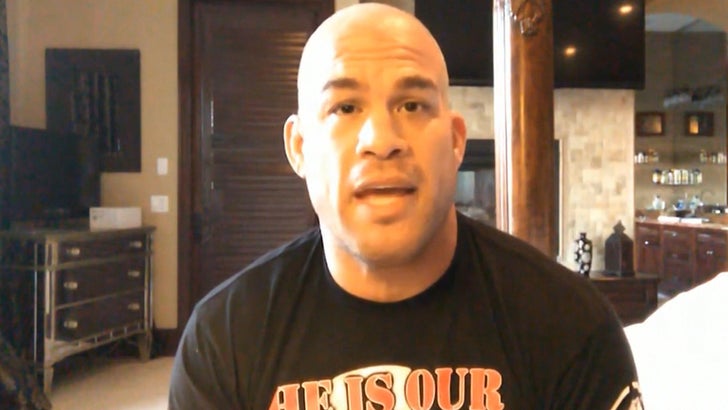 TMZSports.com
Tito Ortiz is ANGRY over claims his fight with Chael Sonnen was fixed -- and just invited all doubters to his gym so he can CHOKE YOU OUT HIMSELF!!!
By the way, he's serious.
After Ortiz dominated Chael at Bellator 170, an Internet conspiracy theory went around saying Chael gave Tito a hand signal to reverse a chokehold ... and essentially threw the fight.
But Tito says that's all a bunch of crap -- and claims he still hates Chael way too much to work with the guy. In fact, Ortiz says Sonnen tried to apologize for all the smack talk after the fight, and Tito shot him down.