Chicago Bulls Stars Party with Chance the Rapper After Beating Warriors
Chicago Bulls Stars
Party with Chance the Rapper
... After Beating Warriors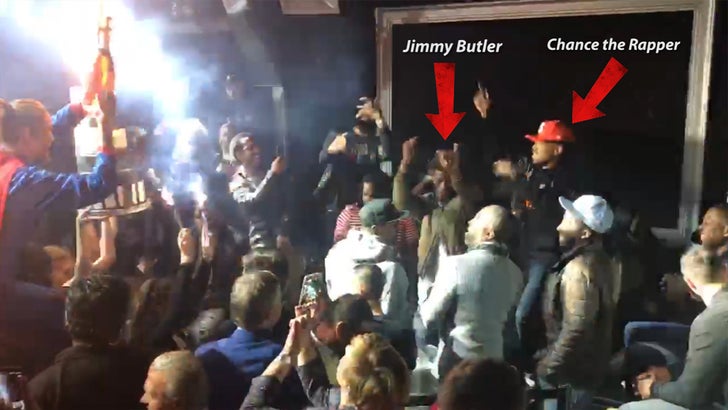 Studio Paris Nightclub
The Chicago Bulls were so pumped after beating the Golden State Warriors Thursday night, some of 'em hit the club with Chance the Rapper to celebrate ... including the old guy on the squad!
In the video, you can see all the guys hanging in the VIP section where they got served up with champagne and cake.
The Bulls are 31-30 and in 6th place in the Eastern Conference ... and now they're beating up on the Warriors? Get it.