Rob Gronkowski BLASTED By Movie Co-Star ... YOU SUCKED!! (UPDATE)
Rob Gronkowski
Blasted By Movie Co-Star
... You Sucked! (Update)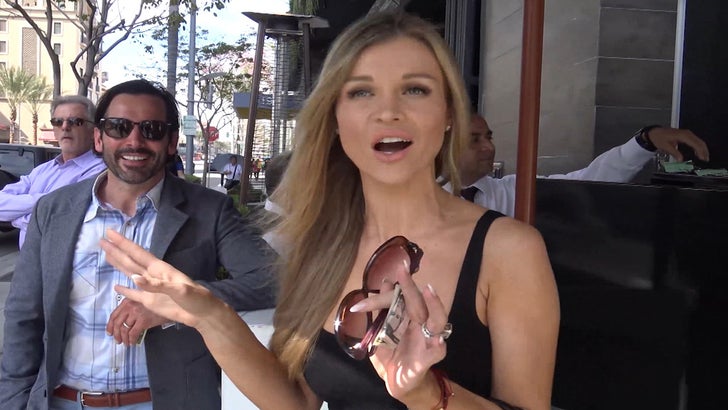 SplashNewsOnline.com
9:58 AM PT -- Sources close to Gronk tell TMZ Sports his absence isn't personal, he's focusing on rehabbing his back after surgery.
We're told Gronk never did the movie as a serious stepping stone for his acting career, but rather as a favor for a friend involved in the production.
As one Gronk source put it, "Movie promotion is NOT a priority, his health and career are."
There is no lovefest behind the scenes of Rob Gronkowski's new movie -- with one of his co-stars RIPPING the NFL star for botching his lines on set ... and bailing on promoting the flick.
Joanna Krupa says she flew in from Poland for the premiere of "You Can't Have It" -- in which Rob plays a cop investigating a violent situation at a bar -- but Gronk's gone M.I.A. and she's pissed.
JK claims Gronk's done virtually no publicity and says, "To me, he's not a big team player."
We reached out to Gronk's camp for comment -- so far, no word back.