Floyd Mayweather Gunning for Perfume Line
Floyd Mayweather
Gunning for Perfume Line
Who Wants to Smell Like Me?!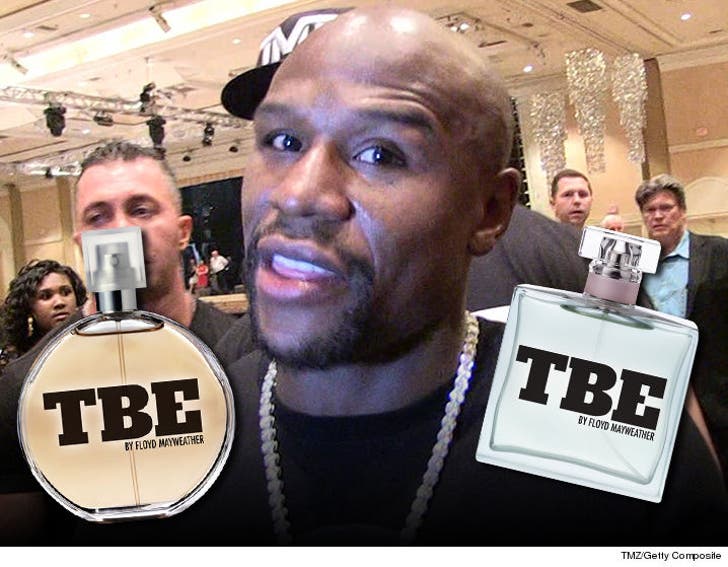 EXCLUSIVE
Look out, Sex Panther ... Floyd Mayweather is now looking to conquer the smell game.
TMZ Sports has learned Mayweather Promotions filed a petition with the U.S. Patent and Trademark Office to use "TBE" (The Best Ever) for cologne, perfume and other cosmetic and skin care products.
Floyd's a big fan of self-pampering ... so it sorta makes sense.
Sources close to Mayweather tell us the plans are only in the beginning stages -- so don't expect TBE to hit the perfume counter anytime soon.
If it does come to fruition, Floyd will join an elite club of jocks with their own signature scents -- including Michael Jordan, David Beckham, Cristiano Ronaldo and Zlatan Ibrahimovic.