Donald Trump's Walk of Fame Star Vandal Picking Up Trash
Donald Trump's Star Vandal
Picking Up the Country's Trash
... Literally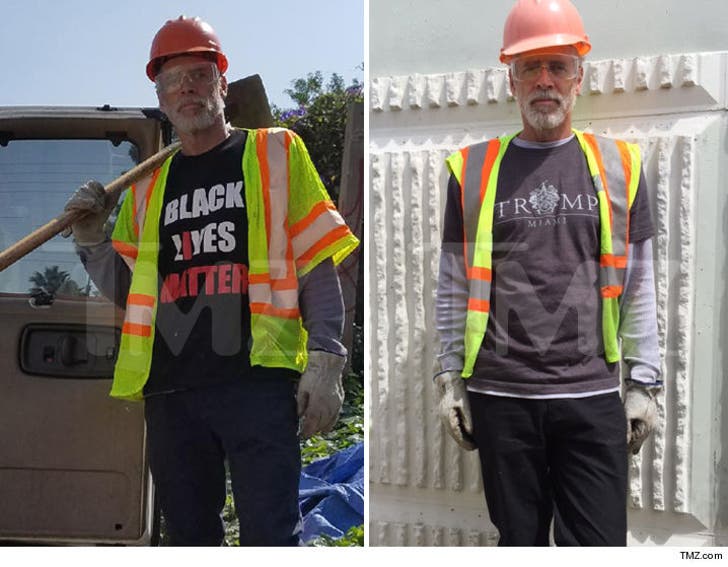 EXCLUSIVE
James Otis -- the man who trashed Donald Trump's Walk of Fame star with a pickax -- is now picking up trash on L.A. freeways ... while supporting Black Lives Matter.
The Otis elevator heir tells TMZ ... he's almost halfway done with his 20 day stint picking up trash and landscaping along roadsides. He was wearing a BLM tee under his safety jacket one day, and a Trump Hotels shirt on another.
You'll recall, he pled no contest in February and got 3 years probation, plus 20 days of Caltrans labor. We're told his workday starts at 5:45 AM.