Bill Belichick Successfully Ducks Testifying In Aaron Hernandez Murder Case
Bill Belichick
Successfully Ducks Testifying
In Aaron Hernandez Murder Case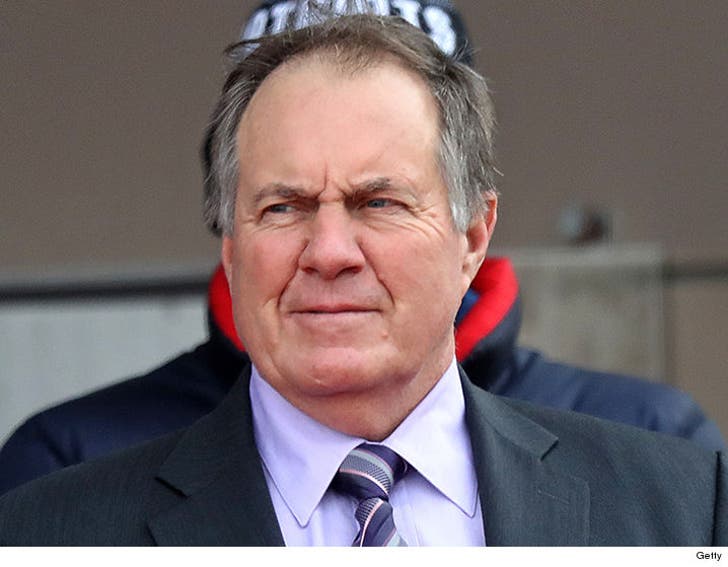 Breaking News
Another win for the greatest of all time ... with Bill Belichick finding a way to get out of testifying in the Aaron Hernandez double murder case without getting in trouble with the court.
The New England Patriots head coach was initially named a witness for the defense. Unclear what they expected to get out of Belichick, but nonetheless, they wanted his testimony.
So, when he didn't show up during the hearing, questions arose ... until today.
The judge addressed Hernandez's lawyer, Jose Baez, and said the clerk had received a call from Belichick's attorney wondering if he was in trouble for not participating in the case.
Baez explained that his people TRIED to serve Belichick with papers compelling him to testify -- but they had a very hard time getting the papers to the coach in a timely manner.
"The reason for the delay on that part was the community where he lived," Baez told the judge ... "Our process server was not able to get him numerous times."
When they finally got to Belichick, the trial was wrapping up so Baez and his team "made a strategic decision to release him from service of process."
Ultimately, Baez said ... "We didn't think his testimony was critical to the defense so we released him."
Bottom line -- Belichick ducked the court without consequences.
Kids, don't try this at home.