Russell Westbrook Gets Love from Gene Simmons Over KISS Pre-Game Swag
Russell Westbrook
Mad Love from Gene Simmons
... Over Pre-Game KISS Swag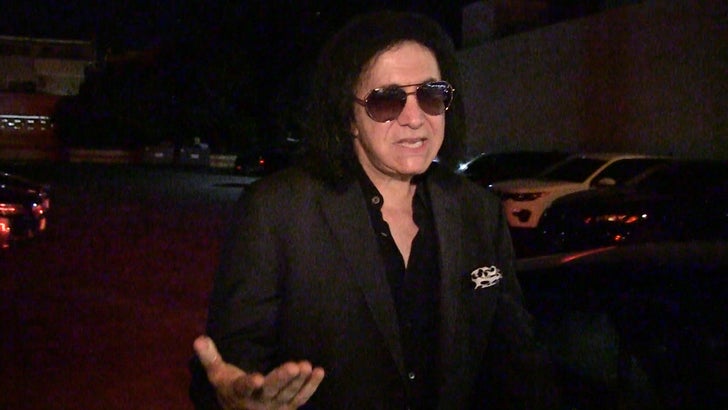 TMZSports.com
The KISS shirt that Russell Westbrook rocked to the OKC Thunder vs. Houston Rockets playoff game Sunday night went over REAL WELL with Gene Simmons.
The leader of the KISS army was out in L.A. where he gave all sorts of props for Westbrook's fashion statement ... explaining why Westbrook's fashion choices are part of a bigger, smarter plan.
But make no mistake about it, Gene thinks the real winner last night ... was Gene!
Hey, the guy's been relevant in pop culture for 45 years ... that's no small feat.