Snoop Dogg Says the Steelers Need to Draft Roethlisberger's Replacement (VIDEO)
Snoop Dogg
Big Ben's Time Is Almost Up
Steelers Should Draft a QB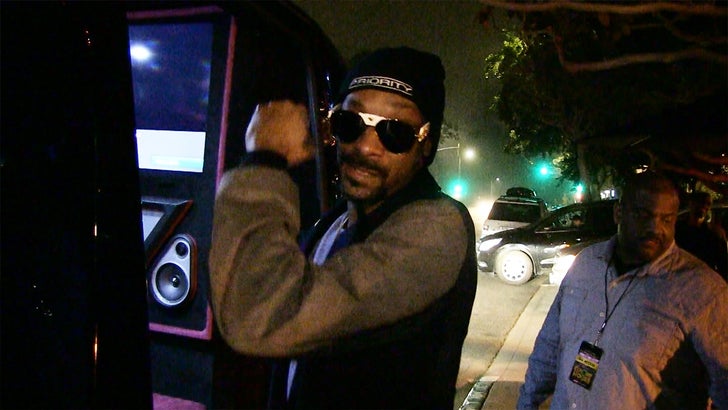 TMZSports.com
Ben Roethlisberger ain't gonna play forever -- and Snoop knows it ... which is why he wants his beloved Pittsburgh Steelers to finally start looking for Big Ben's heir apparent.
Ben is 35 and has dealt with some injuries over the years -- but the big question is, who's gonna replace him?
There are rumblings Pittsburgh could be eyeing Patrick Mahomes -- the junior QB from Texas Tech -- if he's still around when the Steelers are on the clock with the 30th pick in the draft.
The draft starts in 9 days. Football season!!!!!!