Rajon Rondo Rocks Short Sleeve Suit Jacket to Bulls Game (PHOTO)
Rajon Rondo
Short Sleeve Suit Jacket?
... Kinda Dope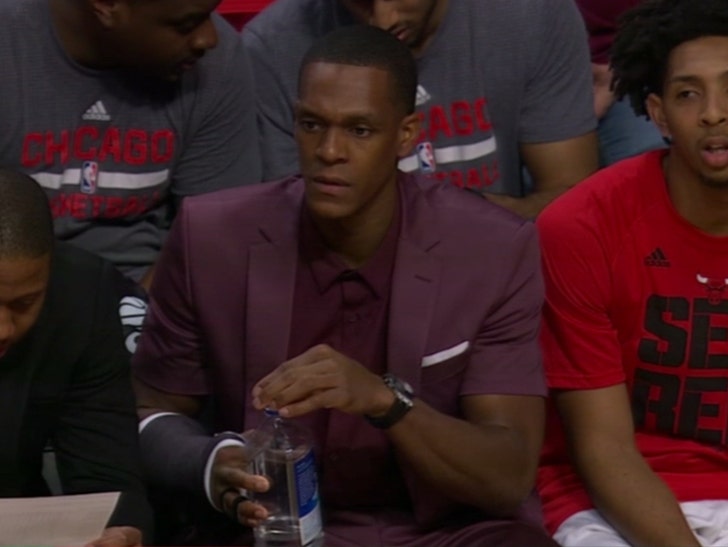 Breaking News
Rajon Rondo rocked a short sleeve suit jacket to the Bulls game Friday night ... and we gotta say -- kinda swag!!!
Ronda is currently nursing an injured thumb and has a cast on his right hand that might prevent him from fitting his arm into a regular full sleeve.
So, he made an adjustment and went short-sleeved ... and totally pulled it off!