James Worthy Fires Back at Kevin Durant After KD Trashed Him
James Worthy
Fires Back At Kevin Durant
... After KD Trashed Him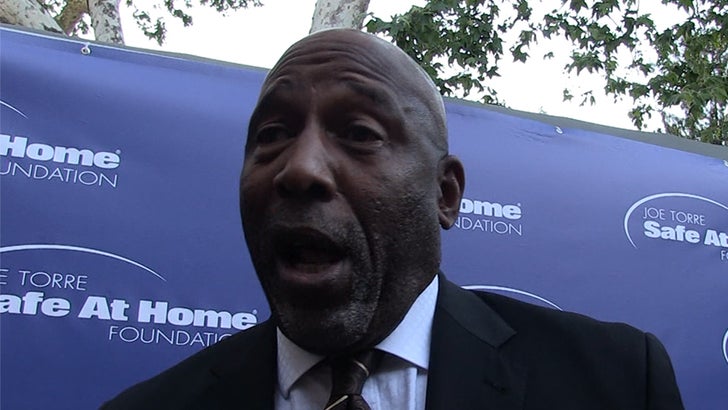 TMZSports.com
James Worthy ain't backing down from Kevin Durant -- saying the NBA star was not only WRONG when he trashed him on a recent podcast, but claims KD's underhanded allegations could seriously damage his career.
But Kevin says he learned a short time later that Worthy trashed him about the move during a TV interview. Durant felt betrayed and called James "shady" and "corny."
But Worthy says Durant's version of the story is simply untrue -- and he was so upset, he tracked down the TV interview in question to prove he's not a two-faced liar.
Worthy says he reached out to the Golden State Warriors in an effort to clear things up with Durant and had hoped KD would set the record straight on a podcast this week, but that didn't happen.
Worthy says he's REALLY upset at KD's agent, Rich Kleiman, for encouraging the NBA star to "go negative."
Still, James says Durant is one of his favorite players and he hopes they can squash the beef.