Colin Kaepernick Hits Chris Brown Concert In NYC with Boxing Star
Colin Kaepernick
Hits Chris Brown Concert In NYC
... with Boxing Star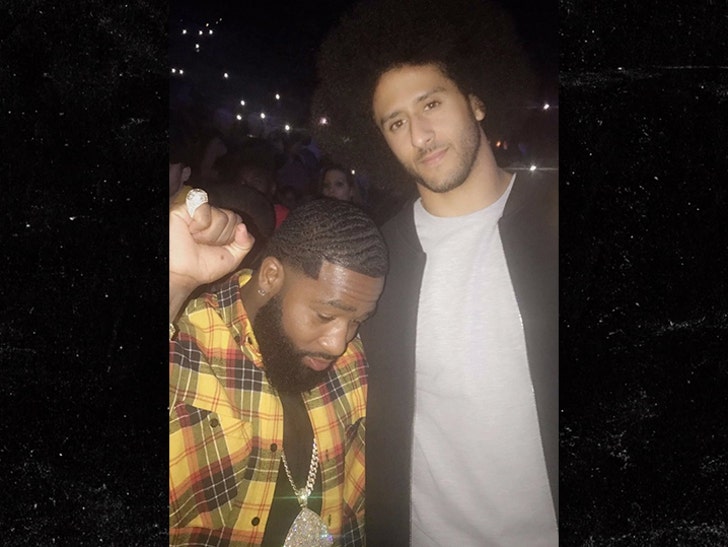 Breaking News
Kaep and Chris Brown have been friends for a while -- the singer was a big supporter of Colin's national anthem protest and his 'Know Your Rights Camp' campaign. They posed for a pic together back in January.
Unclear how Broner got facetime with Colin -- it's possible he just asked for a quick selfie.
The other question ... what's Kaep doing in NYC?
His girlfriend, Nessa, is a top DJ at Hot 97 in New York (and she's also friendly with Chris Brown).
The other theory is Colin is perhaps talking to an East Coast team looking for some QB help -- aka the Jets.
As for the concert, we're told it was lit ... a bunch of stars were there including Fabolous, ASAP Ferg, Young Ma, Lil Kim, Cam'ron and more.